About Us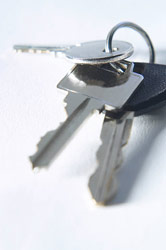 Our Experience:  
W Real Estate Services is lead by Christine Johnson, a long-time real estate professional who has been involved in over 9,000 successful real estate transactions over the past 21 years.  Christine has assembled a highly skilled team of real estate professionals.  Each member brings with them distinct areas of sales and marketing expertise.  Some of these areas of specialization include:  new construction, condominiums, pinpoint neighborhoods, mortgage lending, custom construction, first time homebuyer services and sales management services.  This unique combination truly creates a "Boutique" environment.
When you hire W Real Estate Services to market your home or to assist you in the purchase of a new home, you can expect first class service and first rate representation.  After all, that's our job - to represent you and advocate on your behalf - always working with your best interests as the top priority.
W Real Estate Services is big enough to guide you through even the most complicated real estate transactions, but small enough to care about each and every one of our customers and every detail along the way.  Our Boutique firm guarantees that our focus will be on you and your needs throughout the transaction.
bou·tique
Pronunciation: bü-'tEk
Function: noun
1 a : a small fashionable specialty shop or business
2 : a small company that offers highly specialized services 
Trust your new real estate transaction to W Real Estate Services.
Rather than letting us tell you why we're the best choice, listen to what some of our customers have to say:
"The purchase and close were both very smooth and my new home is fantastic!  I couldn't have asked for a better experience and I will definately refer you to my friends and family."          - Dwayne D., Auburn, WA
"Everything was great!  I'd certainly recommend Christine Johnson.  She's fantastic!"     - Stencil H., Renton, WA
There is no greater professional reward than knowing we have exceeded the expecations of our clients.
Phone: 425-432-3035
Fax: 866-549-1748
Email: info@wreservices.com